Local Lavender linen spray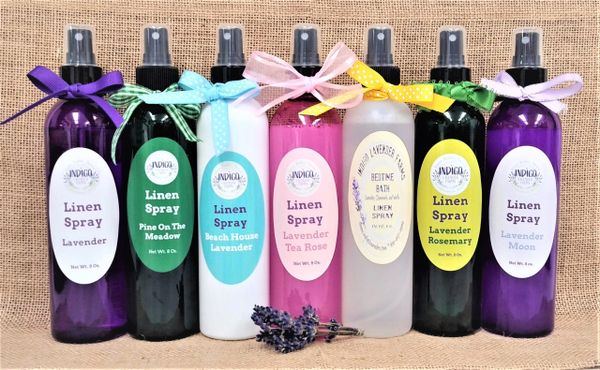 Local Lavender linen spray
 Indigo  Lavender  8 oz.
Local Lavender linen spray
witch hazel , distilled water, lavender oil 
Air and fabric freshener. Lavender is known for its calming and soothing effect, but did you know that is also a powerful anti-bacterial agent? And the pine, cedar and fir oils are known for easing muscle pain. Spray your room and linens with this quickly drying mist and enjoy the benefits of lavender and the crisp smell of pine! Available in 8 oz.


Shop Local Support Local
Air and fabric freshener. Lavender is known for its calming and soothing effect, but did you know that is also a powerful anti-bacterial agent? Spray your room and linens with this quickly drying mist and enjoy the benefits of lavender! Available in 8 oz. <> Original & ECO-Friendly <> All Natural & Chemical free <> Perfect for sensitive skin <> Great for Baby & Diapers too <> No residue build-up <> Safe for allergy & eczema sufferers <> Biodegradable and Phosphate Free <> Safe for Septic Systems <> Never Animal Tested

WE CAN SHIP OUT OF OUR AREA OR  STATE CALL DIRECT FOR MORE INFORMATION


Reviews