Traditional Grave Blankets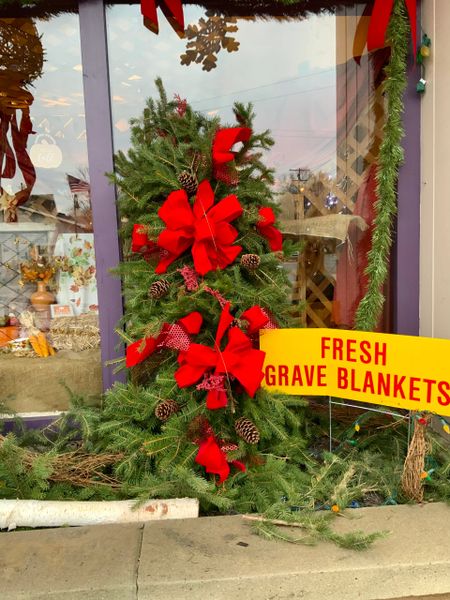 Traditional Grave Blankets
Traditional Grave Blankets 5 1/2 ft YOU MUST ORDER IN ADVANCE
PICK UP ONLY IN STORE 
Comes with 2 spikes
Comes with 5 large cones, Velvet Ribbon
* Traditional Red,
You can pick up in store or 
We can deliver and set up your Grave blanket to the cemetery * must have specific marker
Mandy J Florist will contact you directly on specifics before your arrangement is designed. We can deliver to a local cemetery or you can pick up in store ! Additional fees will apply !
Reviews
Featured Products